At Westend Laser Clinic & Medical Aesthetics we offer superior patient care. Our staff are among the very best and have up to 35 years' experience, from the most talented, highly skilled and most experienced group of professionals in the laser hair removal and laser skin care industry.
Westend Laser Clinic is an approved ELOS hair removal Clinic right here in Ottawa. If you find that waxing, shaving and plucking can irritate your skin then an ELOS laser hair removal treatment could be perfect for you.
We produce long lasting results by our trained technicians will take care of you and ensure terrific hair removal results every time.
Electrolysis is used around the world for more than 100 years. Electrolysis is a clinically proven and effective form of hair removal that can be used with all skin types and hair colours. It is more effective over time and eventually removes all hair follicles.
Sugaring is a natural alternative to waxing is thought to have originated back in Ancient Egyptian times and we also offer other treatments in the form of non-surgical facelifts called AFA Clay Chemical Peels. We have a wonderful team who will also help you achieve that perfect eyebrow look using Microblading, which can help anyone to carry off the driving trend for the fuller brow.
Anyone that wants fuller, stunning looking lashes will benefit from Lash Lift. No more need for extensions or sticky glue, just fuller amazing looking lashes that will make you feel great.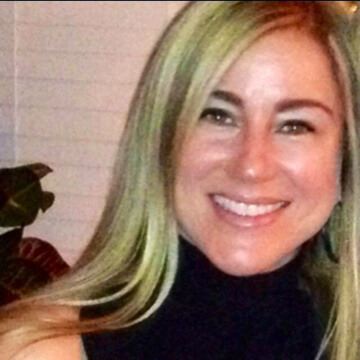 MARGARET HAZEL
Margaret Hazel is excited for her new adventure at Westend Laser. She has over 35 years of experience in the hair removal, skin, and beauty industry. She is a licensed Electrologist and Laser Hair Removal Technician graduate from the highest-ranking licensing state in North America; Newbury College in Boston Massachusetts.  She loves educating and helping her clients look and feel their best. Margaret likes to tackle each clients skin concerns head on and hopes to make every life she touches a little better.
Credentials:
Elos Technology Certification -Laser Hair Removal Technician
Elos Plus Technology Certification -Laser Hair Removal Technician
Pigmentation Specialist Certification
Esthetician Diploma
Cosmetology Certification
Vivier Pharma Skin care specialist Certification
Licensed Electrologist
ZEINA EL-CHEIKH
Zeina is a Medical Esthetician with over 8 years of experience in the skin care, beauty and hair removal industry. She is a microblading specialist with an eye for beauty. She has gained a big reputation amongst her clients through her passion for her career. She loves to guide her clients by making the best possible recommendations to aid them in achieving their goals. It brings her great joy to see the amazement and satisfaction on client's face's after they receive their treatments.
Credentials:
Ottawa Academy Medical Esthetics Diploma
Makeup Artistry Diploma
Elos Plus Certification – Laser Hair Removal Technician
Lumenis Light Sheer Certification- Laser Hair Removal Technician
Microblading Technician Certification
Pigmentation Specialist certification
Vivier Pharma Skin care specialist Certification
DR. ED SEMPH
Dr. Semph practices in Ontario, Canada. He is a graduate of Palmer Chiropractic University (1986), Davenport, Iowa. 
A Canadian native of Kitchener, he practiced in Kitchener from 1987 to 1996. He then moved with his family to Ottawa where they have been living for the past 21 years. 
After 30 years in practice, I am still enthusiastic about my chosen craft. I feel that it's my calling to help people in their quest for better health and to live life at an optimum level.
Your goals are our goals for your health!
Every day, you and I face physical, chemical and emotional stresses. The quality of our lives  is based upon how well we adapt, overcome or rise above them.
I evaluate, then create an individualized care plan that addresses these issues based on your age, condition, lifestyle and unique health goals.
I propose that we go through, rather than around. That we use natural, rather than artificial. That we revitalize, rather than numb. That we release, rather than control.